Brazilian star DenilsonNeves was part of a youthful Arsenal team that went all the way to the 2007 League Cup final before they were beaten by London rivals Chelsea in the final. The Blues won after coming from behind to score twice including a late goal from Didier Drogba.DenilsonNeves and Arsenal began their League Cup campaign in the third round. The Gunners secured their place in the fourth round with a 2-0 win over West Brom away from home.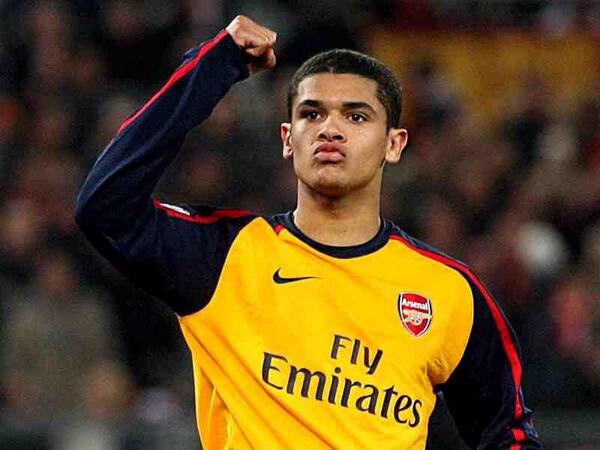 In the fourth round, Emmanuel Adebayor scored the winning goal five minutes from time as Arsenal secured a 1-0 away win over Merseyside team Everton for a place in the fifth round, also known as the quarterfinals.
Denilson Neves and Arsenal faced Liverpool in the quarterfinals. The Gunners scored six times on the way to a 6-3 away win over the Reds. Brazilian star Julio Baptista scored four times for Arsenal during the game, while Alexander Song and JeremieAliadiere also scored for the visiting team. For Liverpool, Robbie Fowler, Steven Gerrard and Sami Hyypia were on the scoresheet.
In the semifinals, Arsenal came from behind to secure a 2-2 draw at the home of North London rivals Tottenham Hotspur in the first leg. Arsenal then booked their place in the 2007 League Cup final with a 3-1 win at home for a 5-3 aggregate win. Chelsea made the League Cup final with the 5-1 aggregate win over lower league opposition Wycombe Wanderers.
DenilsonNeves started the League Cup final clash with Chelsea alongsideCesc Fabregas in the Arsenal midfield. Theo Walcott gave the Gunners the lead on 12 minutes before Chelsea scored the equalisereight minutes later. Didier Drogba was the recipient of the Chelsea equaliser and he scored the winning goal late in the game to hand his team a 2-1 win and the League Cup trophy.